Baking the perfect pot brownies for medicinal or recreational purposes is a relatively quick and easy thing to do. The trick is to start with the best possible ingredients that you can get your hands on.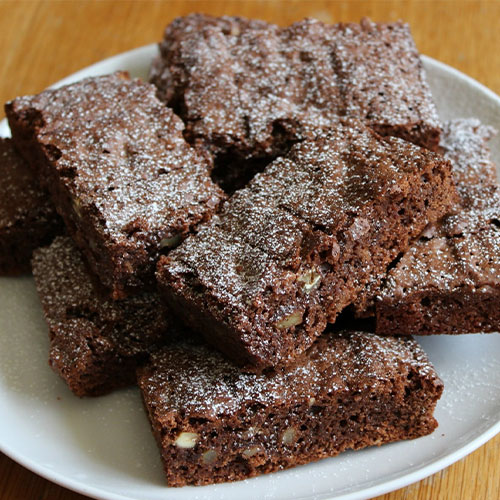 ---
Things You'll Need to Bake Pot Brownies
Equipment-wise, making pot brownies is no different from making any other brownie. All that you need is:
A Mixing Bowl
A Whisk
Cooking Spray/Greasing Butter/Baking Paper
A Square Cake Pan
A Medium Sized Saucepan
A Metal Wire Rack
A Metal Skewer
An Oven
The Difference Between Brownies and Pot Brownies
What makes pot brownies different from the normal everyday run of the mill brownies, is the inclusion of one or more of the following crucial ingredients:
Without the inclusion of at least one of these rich sources of CBD or THC, the resulting brownies will not carry any other medicinal benefits that can be found in cannabis.
Do You Have to Use Cannabutter (Cannabis-Infused Butter)?
In short… No, not really. But using cannabutter will yield better results when it comes to flavor profile and consistency of texture and potency.
If you want to be able to get straight into it without having to infuse your own Cannabutter, or you just want to add that little extra kick; try adding about 4 grams of Bubble Hash or ground Decarbed Weed to the recipe.
While adding these additional ingredients to the mixture will allow you to increase the CBD or THC concentration levels; it does have the effect of changing the flavor profile somewhat. You may also need to reduce the amount of flour that you are using, or even add a small amount of Hemp Milk or water to help maintain the perfect balance of moisture and texture that's needed to help hold the brownies together.
Experiment a little, who knows, you just might find the perfect blend.
---
Recipe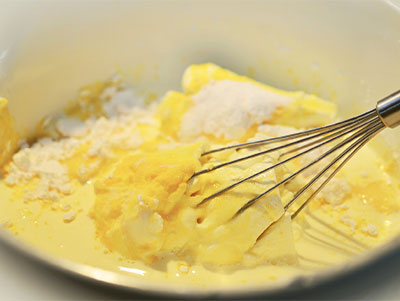 What makes the best brownies is a rather subjective thing. Do you prefer a dense and fudgy brownie, or do you like a more crumbly brownie that's full of nuts with that little extra crunch?
The best recipe is one that you could easily tailor to your own preference. Do you want to add more chocolate? Do you want fruits and nuts added to the mix? What about icing; do you prefer a dry to handle brownie or one that's smothered in a rich chocolatey or creamy coating?
The following recipe can be enjoyed as is, or you could add your own additional ingredients, or substitute one ingredient for others. Things like apple sauce could be used to replace the eggs and some of the sugar. You could replace the baking flour with almond or rice flour, and butter with vegetable shortening or even coconut oil.
Ingredients:
1/2 cup Cannabutter (4oz – 115g)
3/4 cup Unsweetened Cocoa Powder (2.6oz – 75g)
1/4 teaspoon Salt (0.05oz – 1.5g)
1 cup Sugar (8oz – 225g)
1 teaspoon Vanilla Extract (0.17oz – 4.5g)
1/2 teaspoon Baking Powder (0.1oz – 2.5g)
2 x Large Eggs
3/4 cup of Baking Flour (3.4oz – 96g)
Optional Ingredients to Help Mask the Cannabis Flavor:
Not everyone is a fan of the grassy flavor that cannabis can be known for. If you find that the taste of cannabis is too overpowering, try adding one or more of the following optional ingredients to the mix:
3 x Fresh Mint Leaves, finely chopped
7oz (198g) Dark Chocolate Pieces, 60-70% cacao
8oz (227g) Milk Chocolate Chips
1/2 cup (2.2oz – 65g) Chopped Walnuts/Almonds
1/3 cup (4oz – 115g) Dried Fruits – Raisins, Sultanas or Cranberries
Directions:
Please keep in mind, that the type of oven you have will affect how long the brownies will take to bake, and the type of temperature that you will be using. As such, you will need to make adjustments to suit the requirements for the type of oven that you are using.
Step 1): Prep the Oven
Preheat your oven to 350°F (180°C). Prep the cake pan by either lining the pan with baking paper; or by greasing it with butter or cooking spray.
Step 2): Melt the Butter and Chocolate
Over a medium heat, melt the butter in the saucepan. As the butter begins to melt, add the Cocoa Powder and stir until blended and all the butter has melted. – DO NOT let the butter come to a boil.
If you are adding any additional ingredients such as Bubble Hash, Decarbed Cannabis, Mint Leaves, or solid Chocolate Pieces; add them before the butter begins to melt. For chocolate pieces, only add about 1/3 of them to the butter, leave the rest to help give the brownies some extra textures.
With everything blended and the butter just melted fully; set the saucepan aside to cool down for about 2 minutes.
Step 3): Add the Remaining Ingredients
Add the Vanilla Extract and Salt to the saucepan and pour in the Sugar; whisk until dissolved. Beat in the Eggs one at a time, until the mixture becomes glossy.
Fold through the Baking Flour and Baking Powder, and continue to mix for at least 3 more minutes.
Step 4): Combine the Optional Ingredients
With the base ingredients blended together, now is the time to add any remaining optional ingredients. Fold through any remaining Fruits, Nuts, or Chocolate Pieces; being mindful of having an even spread.
Step 5): Bake
With the oven having been preheated to 350°F (180°C), transfer the batter to the pre-greased/lined cake pan, spreading the mixture out evenly.
Place the pan on the middle shelf of the oven (pending oven model) and bake for 25-30 minutes. Do not overbake the brownies.
You will know when they are ready by sticking a metal skewer into the center of the pan, pulling it out and checking to see if any raw batter is sticking to it.
If the skewer does not remove any batter from the center of the pan, remove the pan from the oven and allow it to cool on the metal wire rack.
Step 6): Add Frosting or Topping (Optional) and Portion Out the Brownies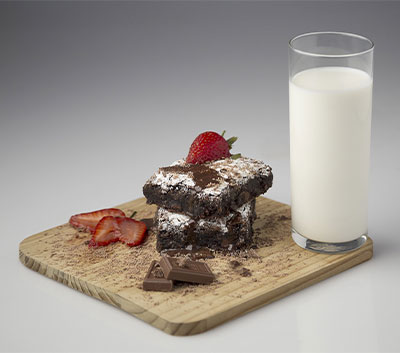 With the tray of brownies cooled, it's time to start portioning them out and decorating them if you desire.
Be aware that if you would like to add a frosting or topping to your brownies, it is much more efficient to spread the toppings over the pan of brownies before you start portioning them out.
For a recipe for CBD/THC infused toppings, please have a read of our Cannabis Frostings article. Alternatively, you could give the brownies a dusting of powdered sugar.
One of the best ways to slice up your brownies into evenly portioned pieces is to use what's known as an Expandable/Accordion Cutter. These nifty little gadgets widen or narrow the spacing between each of their wheels as you extend or contract them.
In either case, it would be best to use your own preferred method of measuring out where to make your cuts, before slicing up each portion.
Step 7): The Most Important Step… Besides From Eating Them, That is
Once you have cut your brownies up into the desired size and added any additional toppings that you want you will need to make sure that you store them in a suitable container.
Leaving them out in the open can cause them to go stale. There's also the inherent risk of them accidentally being eaten if they are left out for anyone to help themselves to.
To help keep these treats out of reach of children, or to help prevent you from overindulging if you were to get the munchies, as well as to help keep them fresher for longer; consider using an airtight container to store them in.
Using a container like the Bakers Sto 'N Go Cupcake Transport Holder will allow you to store your brownies without running the risk of them sticking together, or crushing the ones on the bottom.
---
Community Notice
Brownies are a traditional staple when it comes to family recipes. This particular recipe has been modified from one of the brownie recipes that I was using back when I operated my own bakery, albeit slightly modified for cannabis consumption.
So please let us know how you go following this recipe. If you have any suggestions that our other readers could try for themselves, please feel free to share them in the comments below.
Happy baking.