Benefits of Using CBD Oil to Treat MS Symptoms
Multiple Sclerosis (MS)
World wide there is an estimated 2.1 million people that are affected by this disease, which currently has no known cure.
Though most people affected are between the ages of 20-40, it can still affect those younger or older, and has a ratio of 2:1, females to males.
Multiple Sclerosis is a condition of the central nervous system, that occurs when your immune system attacks the fatty material (myelin) that wraps around and protects your nerve fibers.
There is no set pattern to which area of the central nervous system (CNS) could be affected, and without this protective outer shell, your nerves become damaged, and scar tissue may form.
This scar tissue could impede, interrupt or block the neural pathways in the brain, spine or throughout the body.
For this reason symptoms vary person to person, and from time to time, the severity and duration of the symptoms a person maybe be suffering.
Treatments vary vastly, patient to patient, symptom to symptom, from physiotherapy to meditation or medication.
What Are Cannabiniods?
Cannabiniods are compounds derived from plants found in the Cannabaceae family, more commonly known as Cannabis.
The two most common Cannabiniods in use are:
#1) Tetrahydrocannabinol (THC) – the psychoactive compound that's found in high quantities in the variety commonly known as Marijuana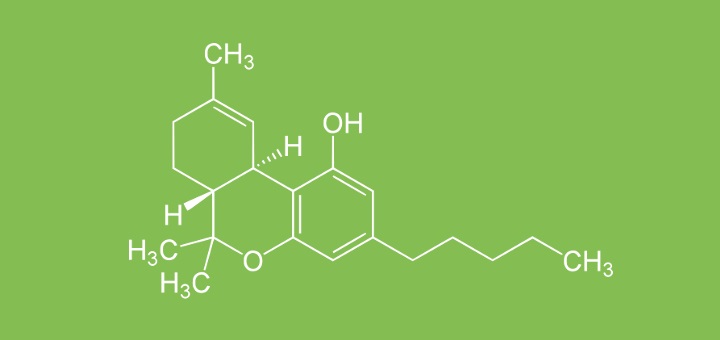 #2) Cannabiniol (CBD) – a non-psychoactive compound that's found in high quantities in the variety commonly known as hemp.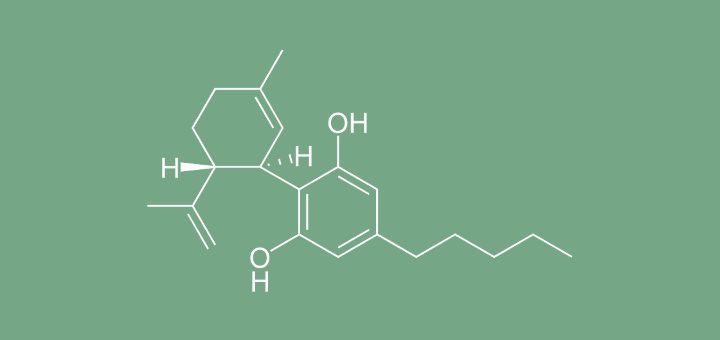 Why Use Cannabinoids?
In conjunction with other treatments, CBD and THC may be used for:
Muscle spams
Neuropathic Pain
Spasticity
Urinary and Bladder issues
Sleep deprivation
Whether looking to use Cannabinoids for pain relief or to help with spasms and crams, a better nights sleep will be most welcomed.
Cannabinoid Effects
Cannabinoids mimic a compound that's naturally produced in our bodies.
Known as Endocannabinoids, these compounds impact the way our cells communicate with each other, affecting things like our mood, appetite, pain-sensation, memory and fertility.
When introducing Cannabinoids to our system, they interact with the Endocannabinoids and the Cannabinoid receptors found in our cells.
CBD is a non-psychoactive compound found in all Cannabis. It can act as an anti inflammatory and is good for helping to alleviate pain brought on by cramps and spasms.
As CBD is a non-psychoactive compound you are unable to get high off of it. For this reason many countries that don't permit the cultivating of hemp, still allow hemp products to be imported and CBD based treatment might be available in those countries either off the shelf or prescription only.
Consult your Dr for information pertaining to your country's regulations.
THC is a psychoactive compound also found in all Cannabis, and is associate with the "high" people feel from smoking Marijuana.
This doping effect is not a desirable side effect for those that wish to remain functional and productive during their day.
For this reason it is best advised to seek treatment that has lower levels of THC and higher levels of CBD
This is also one of the leading reasons behind the restrictions applied to the access of Marijuana or Marijuana base products, in many countries.
CBD has also been found to counteract THC so medications like Sativex, an Oromucosal (mouth) spray, has the ratio of 1:1.
Potential Side Effects of Cannabinoids
Even though CBD is a non-psychoactive compound, it can still be unwise to drive or operate heavy machinery, especially if you are new to using it.
The following side effects may occur when you first start using CBD or THC treatments.
Drowsiness
Dizziness
Disorientation
Feeling of intoxication
Headaches
Diarrhoea
Constipation
Dry mouth
Memory deficits
If any of these symptoms occur, you may need to use gradual "uptitration" (increases) to your dosage size rather then using the recommended amount straight away.
Other more serious side effects that rarely occur are:
Seizures
Pneumonia
Altered liver function
Psychiatric symptoms
Falling over
As with any new medication consult with your Dr before use, as there may be preexisting conditions that may heighten your risk.
If symptoms present consult your Dr to tailor your dosage.
Additional Treatments
Consult with your Dr or therapist to see if any of the following may also be of benefit:
Physiotherapy
Hydrotherapy
Neuropsychologial Therapy
Acupuncture
Massage Therapy
Yoga
Meditation
Not all MS patients have the same capabilities or limitations.
Specialized therapists such as
Occupational Thrapist
Exercise Physiologist
Social workers
Psychologists
May also be of benefit to helping with recovery.
References