We've all heard the urban legends, or know that one guy who swears black and blue, that drinking bong water will get you really high. If you ever wanted to know the truth about what happens when you drink bong water then this is the article for you.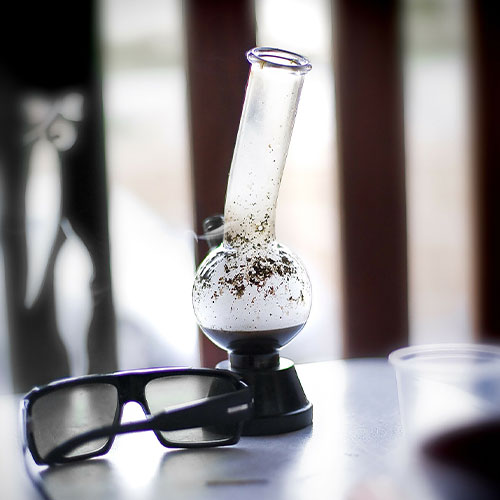 ---
Is Cannabis Guaranteed to Get You High?
Before we discuss why Bong Water effects you the way that it does, and whether or not bong water will actually get you high; we must first discuss what it is that gets you stoned in the first place, and how it is produced.
A common misconception with cannabis is that marijuana is naturally rich in THC (tetrahydrocannabinol), the psychoactive compound that is responsible for getting you high. This idea has lead to many people to believe that eating raw marijuana will get you just high, if not higher, then smoking up a joint, since it's now being absorbed through the stomach lining like an edible.
This is as far from the truth as it could possibly be. Marijuana is naturally rich in THCA (tetrahydrocannabinolic acid), not THC. In order for the inert THCA to be converted into the psychoactive THC, the plant material must first be Decardoxylated – exposed to heat.
Any plant material that hasn't been exposed to enough heat for a long enough period of time, will still retain more of the THCA and not much, if any, THC. Meaning that any cannabis that has not been exposed to the flame of your lighter, or Decarbed (backed at temperatures of 200-220°F (95-105°C) for 30-45 minutes, will not be able to get you high; no matter how much you ingest.
---
How Does Bong Water Work?
Bongwater is essentially a filtration medium. As the smoke from the cone/bowl is pulled down the downstem, it is released into the water where the impurities (resin, ash, loose-leaf/crumbs) are removed from the smoke, providing you with a smoother, better-tasting experience.
The more surface area of the smoke that is exposed to the water, the more impurities the water can remove. This is why downstems with defusers/percolators are essential for helping to improve the quality of your smoke. It is also the leading cause of why people believe that Bong Water would get you stoned.
---
Can Bong Water Actually Get You High?
Bong Water is full of the impurities that have been filtered out of the smoke as it is pulled through the bong. So does this mean that the Bong Water contains enough THC to get you high?
Well… we're sorry to tell you this, but no, no it's not.
The reason that bong water will not get you high, is that THC is not water-soluble. What this means is that THC will not be absorbed into the water as the smoke is drawn through it.
Everything that has been trapped by the water is nothing more than ash, burnt resin, and loose broken flakes of cannabis that has not been exposed to enough heat to convert the THCA that it contains, into THC.
What little THC that does get trapped as it passes through the water, will not be enough to have a psychoactive effect on you. To be able to drink enough Bong Water to theoretically ingest enough THC, you would need to drink upwards of 0.6-0.8 gallons (2.5-3 liters) of Bong Water.
But even then, the chances of getting high are extremely unlikely. Any effect would be psychosomatic – a placebo effect.
---
What Happens When You Drink Bong Water?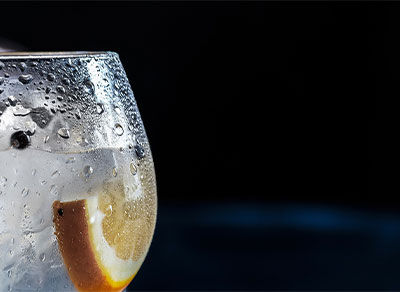 Bong Water tastes foul, it's full of carcinogens, and is more than likely to give you stomach troubles, if not induce outright vomiting.
For this reason, even if you managed to down the 0.6+ gallons of Bong Water that would be needed to stand a chance of getting high; chances are that you would struggle to keep it down long enough for your body to absorb the THC as it passes through your system.
Before you ask. Boiling the Bong Water into a tea in order to expose any THCA contained within to enough heat to convert it into THC, or to reduce the water volume to increase its concentration; will only lead to the Bong Water tasting worse, and becoming even more carcinogenetic.
---
What's the Difference Between Edibles and Bong Water?
The biggest difference between Bong Water, Edibles and Infused Oils, aside from the quality of the extracted concentrates, is that edibles and oils infuse the THC with fats. Even when you make your own Cannabutter or Cannabis Coconut Oil, you are infusing these fats with the THC yourself.
Without fats, THC is harder to absorb when ingested. Unless you eat the Decarbed Weed itself, not even boiling it into tea, will allow your body enough time to effectively absorb enough of the THC concentrate to receive the same level of effect as ingesting an edible.
---
Final Thoughts
While drinking bong water can be done, it is not something that we would recommend. If you really insist on drinking your bong water, maybe drink it after you've used a cone or two.
The more cones that the water is used to filter, and the older it gets, the worse it's going to taste, and the more carcinogenic impurities it is going to contain. Old Bong Water could even contain nasty bacteria that could leave you bedridden if you were to swallow them.
One way to try and improve the flavor of the Bong Water is to soak peppermint, basil, or other flavorful leaves and/or herbs in your Bong Water as you use it. Not only will this help to improve the flavor of the water, it can also help to defuse the smoke even more, or even add to the flavor profile of your weed.