What Are The Differences Between (Sativa) Hemp Products and CBD Products.
The Hemp plant, is a versatile industrial resource, it has a multitude of uses ranging from ropes, fabrics and bio-plastics to medicine and food.
Hemp Oil (sativa) and CBD Oil are both products extracted from different parts of the Hemp plant. They have different compositions, and are different products from one another and have different uses.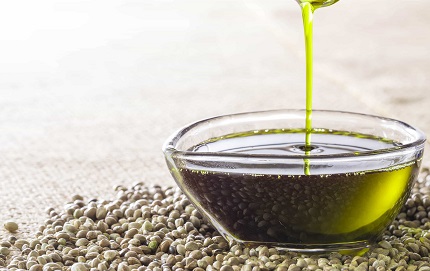 Hemp plants are naturally lower in THC levels than Marijuana, while at the same time having a higher concentration of Cannabidiol (CBD). As a result hemp based products are much easier to come by in most countries then products high in THC, the psychoactive compound found in higher concentrations in Marijuana.
Hemp oil is derived from the seeds. The CBD content level of the seeds is rather low. As low as 25 parts per million (ppm) in fact.
Of the two oils it has the most versatility and can be found in both edible and inedible products.
Hemp oil can be used to help alleviate stress and anxiety and even help some people sleep at night. Beyond that, it doesn't have that much use for medical purposes.
CBD oil on the other hand has been found to have many medical benefits.
This oil is extracted from the flowers, leaves and stalks of the plant through a process that utilizes pressurized CO2 and can contain as much as 15-20% CBD in the end product.
More research is needed to confirm the exact extent of the medicinal benefits from using CBD base medication but the current findings have been rather promising.
At present its been found to help with the inflammation, pain, spasms and cramps associated with many conditions, including cancer, MS, epilepsy and neurological conditions.
What To Keep Your Eye For
Unfortunately there are some scrupulous businesses out there that are misleading consumers into thinking that their Hemp Products are the same as CBD products or that they carry the same beneficial properties as CBD.
This is not the case however as Hemp oil or (sativa) oil, doesn't have as many medical benefits or uses as CBD Oil does.
A common example of this would be with Hemp Gummy Vitamins.
The product may state containing 15-20 mg per gummy. In many cases this is actually referring to the Hemp Oil content not CBD levels.
Given that Hemp oil contains only 25 ppm (0.024971475 grams for every 1 gram) of CBD, these gummies could contain as little 0.037457212 mg of CBD.
Where as an actual CBD Gummy Vitamin could contain up to 15% CBD or an average of 7.5 mg of CBD per Gummy.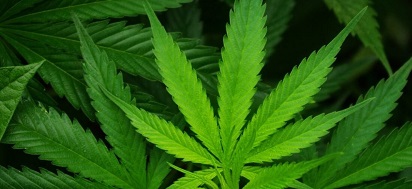 How To Determine If It's a CBD or Hemp Product.
The best way to determine if a product is either CBD or Hemp Oil based is to look if either CO2 pressed oil and/or if seeds were used.
CO2 is the best method to extract the CBD from the plant's stems, leaves and flowers as it yield the highest CBD concentrations.
Seeds are only used in the production of Hemp oil as the CBD concentration levels are too low in seeds to be viable.
If it contains both the CO2 and seeds then it would be safe to assume that it contains a blend of Hemp Oil and CBD Oil.
in this case the CBD levels would have been diluted and the average CBD content would be hard to estimate in a general overview.
If there is a nutrition panel there may also be a CBD content listed in milligrams or grams and could either refer to the the individual dose or the products whole volume.
There may also be another Sativa oil used in the mix.
There is a cousin of the Cannabis Plants known as Nigella Sativa or Black Seed.
It can carry some of the same nutritional befits as Cannabis Sativa but it doesn't contain CBD.
A blend of Hemp Oil and Nigella oil may actually be more beneficial then straight Hemp Oil for this reason.
But a blended oil containing both Nigella and CBD would still result in a diluted CBD content.
If looking at using a Nigella+CBD blend it would be advisable to check for a CBD level on the product, otherwise assume that it is more like a Hemp Oil rather than a CBD oil due to dilution and unknown blend ratio.
Remember to always consult your doctor or medical professional to ensure that you are taking the correct dosage and that the products that you are looking at are suitable for your needs.
Products That Can Contain Hemp Oil
Hemp oil is more suited for industrial purposes, edibles, balms and creams.
Current uses for Hemp Oil:
As a substitute for Petroleum in some Plastic Products
Eco-friendly Paints
Bio-diesel Fuel
Moisturizers and Lotions
Soaps
Balms
Cooking Oil
Gummy Bear Edibles
Lollipops
Chewing Gum
The rest of the Hemp Plant can also be used to produce
Ropes
Fabric
Paper
and even Construction Material
If the purpose of the crop is for Hemp Oil production the rest of the plant may be used for these products as the seeds are the main source of oil production for Hemp Oil.
Products That Can Contain CBD Oil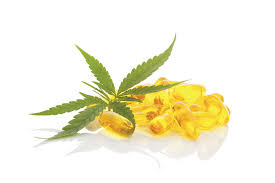 CBD Oil doesn't have many practical uses, but it does make for an exceptional medicinal product.
The CBD Oil is best extracted through a CO2 extraction process.
There are other cheaper processes that some producers use, but it most often then not results in contamination of the Oil, as traces of the chemicals being used to extra the CBD may be present in Oils produced this way.
It is advised to avoid these oils as the process to remove the contaminants actually lowers the quality of the CBD content and some producers may not remove the contaminants effectively.
Though some backyard produces my mean well, if they don't produce the CBD oil correctly. They'll only be producing inferior oil.
The common delivery systems fall under Edibles, Sprays, Drops, Inhalers, and Chews.
Examples would be
CBD Gummy Vitamin Supplements

Assorted flavors and textures. From standard Gummy Bears to Sour Worms

Food Additive Sprays

Sprays that are added to your meals

Oromucosal (mouth) Sprays

Most common spray would be the Staivex a 1:1 THC:CBD. Sprays are usually applied under the tongue

Puffer Inhalers

Similar to an Asthma puffer. These devices deliver a gas that is inhaled

Vape Oil

Can be flavored oil that is heated and the smoke that it produces is inhaled the same as a cigarette

Gel Capsules

A pharmaceutical based pill that looks like fish oil capsules. Each capsules contains a controlled volume of CBD for easy dosage.

Lozenges

Hard candy like lozenges that are slowly dissolved in the mouth. Can be flavored if you prefer.

Chewing Gum

Available in blister packs or loose wrapped portions. This gum functions similar to nicotine gum in that it is chewed during the day, to slowly release CBD that is absorbed throw the mouth.

Protein Bars

Containing many of the same ingredients that are commonly found in protein bars and balls. These products are infused with CBD extracts and are intended for the same purposes as normal protein products, as a diet supplement or workout recovery aid

Teas

CBD infused herbal and black teas are available at some retailers and health food stores.
As regulations are relaxed more and more globally, CBD based herbal remedies and sweets like the classic pot brownie may become more readily available.
At present due to regulations and limited industrial product yields, many of these products are quite over priced or hard to find in some areas.
A single CBD Gummy Vitamin Supplement could cost as much as $2.50 each or $9.99 for a pack of 4-6 plus delivery.
Before ordering any medicinal products, do your research on the company supplying the product to attain as much information on their products as possible.
And check your local regulations as to what is or isn't permitted for medicinal use in your state or country.