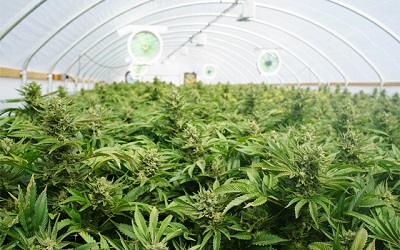 Originally released to the public in the 1990's, this strain of cannabis was created by Master Breeders at Sensi Seeds. Through their selective breeding program, Sensi Seeds successfully developed one of the most popular strains to date. By cross breeding the Afghani with the legendary Skunk #1, they were able to increase both the potency and the yield of the Skunk #1, thus creating the indica-dominant, Super Skunk.
Known for its pungent aroma, yet deceptively sweet taste, the Super Skunk has not changed much since its initial release. Regrettably though, this strain is falling out of popularity these days, namely due to its unpleasant smell that has been known to easily stink out a room. Today's consumers are seeking more socially acceptable strains, that have more fruit aromas and less stank.
Regardless, the Super Skunk still remains one of the most potent strains available, with many of the more pleasant smell strains, being weaker, or having a less desirable taste.
---
The Smell
Surely the smell can't be that bad as to turn potential customers away. Right?
The truth of the matter is, yeah it can, or shall we say it is. The Super Skunk has a bit of an acquired taste when it comes to its aroma. To some people, it reeks of Ammonia, Stinky Cheese, Fungus or Skunks, hence its name. Yet others can find the same batch having undertones of ripe fruits such a pomegranate and cranberry, or even citrus.
The other issue, is that you can smell Super Skunk in the room, even if its on the other side. Which means that at a social gathering, you could be asked to take that stinky stuff outside. This is one of the leading social stigmas against the Super Skunk, so most people are simply opting to use the more fruity, aka pleasant, smelling cannabis for social recreation.
---
The Deceptive Taste
Despite its pungent smell, Super Skunk has a surprisingly pleasant taste. Liked to being earthy yet fruity, with a sweet or spicy aftertaste, the flavor profile is quite the polar opposite to its aroma.
In other words, the flavor makes the stank worth it.
---
Growing Super Skunk
The Super Skunk is the dream plant for beginners and the impatient alike. With dense, thick buds, and fast growing flowers, the Super Skunk is known for being an easy to grow, high yielding strain. They are relatively easy to grow, both indoors and out, as they can handle warm and cold climates that are dry, and are also highly resistant against diseases.
This particular strain tends to grow to a medium height. Indoors, they can start flowering within 7-9 weeks, producing a staggering 16 oz per square meter. Outdoors, they are right for harvest in early-mid Autumn, with each plant yielding around 21 oz.
With a prominently green body, and undertones of orange and brown, these plants produce densely pack buds that have a frosty look. This frosty look is due to the short trichomes that carpet the buds surface.
---
What Makes Super Skunk so Potent
With some many trichomes per bud, the average Super Skunk contains around 19% THC, and 1.5% CBD. This high level of THC is higher then most other strains of cannabis, making the Super Skunk a potent strain indeed.
The effects from either consuming, or inhaling the Super Skunk, can last for an hour or two, making this strain ideal for use at any time of the day.
---
Conditions Super Sunk is Commonly Used to Treat
Whether through self medication and under advisement, many people take to using Super Skunk to treat several conditions. The success rate or effectiveness of Super Skunk is open to debate. But based on user testimonies, here are a few of the conditions people treat with Super Skunk and their average effectiveness.
1) Loss of Appetite
Super Skunk has a reputation for giving people the munchies. As such most people swear by Super Skunk improving their appetites.
Very high success rate – 10
2) Depression
The calming effects of Super Skunk has been found to be very effective with a large majority of users with depression. If you do suffer from depression, it is best to first seek medical advice before trying to self medicate.
Can be highly effective – 8
3) Nausea
People undergoing chemotherapy can suffer from bouts of nausea, making it hard for them to keep food down. Many people that have tried smoking Super Skunk, while going through chemo, have found that it can help to combat their nausea.
Can be highly effective – 8
4) Pain Management
There are many types of chronic pain, from nerve pain to soft tissue, and even pain caused by cancer. For this reason a simple yes it works, or no it doesn't isn't a fair assessment. As such we will assume that the pain in question is acute, meaning short term, soft tissue damage caused by a sprain, impact, or broken bones. In this regard, yes most users have found temporary relief from using Super Skunk for pain management.
Highly dependent on the mindset and condition of the individual, as such it can be effective.
5) Insomnia
Super Skunk can make some people drowsy, but the main benefit comes from how relaxed it can make us feel. This relaxed sensation can help some of us to get comfortable, and drift off to sleep at night.
Some People have found this to be mildly effective – 6
6) Relieving Stress
One of the biggest benefits for the majority of consumers, is the mellowing effect that Super Skunk has on most of us. The accompanying sense of Euphoria, is relaxing enough to alleviate most forms of stress, even if only temporarily.
Can be highly effective – 8
7) Headaches
Much like chronic pain, headaches could have a multitude of triggers. For stressed or muscle tension based headaches, using Super Skunk can be highly effective for alleviating headaches. For migraines and other types of headaches, it can be less effective however.
For this reason we can only say that it is moderately effective – 5
---
The Adverse, Negative Effects to Using Super Skunk
Aside from the negative repercussions that can come from overuse or abuse of any substance, Super Skunk is just as safe to use as any other cannabis strain. Other than a very high chance of Dry Mouth, responsible consumption of Super Skunk has relatively low risks for the following effects:
Dry Eyes
Dizziness/Disorientation
Paranoia
Anxiety
Transient Hallucinations
---
Quick Reference Guide
Cultivation Details

Parentage
Afghani

Skunk #1

Growing Difficulty
Easy
Growing Environment
Warm, Cold, Dry
Disease Resistance
High
Growth Height
Medium
Bud Growth
Dense and Thick
Trichomes
Short and Plentiful
Flowering Type
Photoperiod

Appearance

Plant Coloration
Prominently Green
– Any Undertones
Orange and Brown
Bud Coloration
Looks Frosty

Production Capabilities

Flowers Develop
Within 7-9 weeks
Indoor Yield
Large – 16oz per square meter
Outdoor Yield
Large – 21oz per plant
Outdoor Harvesting
In Early-Mid Autumn

Pallet

Fragrance/Aroma
Ammonia, Cheese, Skunk, Fungus, Ripe Fruit, Pomegranate, Cranberry, and Citrus
Flavor Profile
Earthy, Fruity, Sweet, Spicy

Concentration and Potency

THC Percentage
19% common, up to 28%
CBD Percentage
1-2%
Duration of Effects
1-2 Hours

Effectiveness as a Treatment

Loss of Appetite
Very Effective
Depression
Can be Effective
Nausea
Effective
Pain Management
Situational Low-Highly Effective
Insomnia
Moderately Effective
Stress Relief
Very Effective
Headaches
Situational Moderately Effective

Risk of Adverse Effects

Dry Mouth
Highly Likely
Dry Eyes
Low Risk
Dizziness/Disorientation
Low Risk
Paranoia
Low Risk
Anxiety
Low Risk
Transient Hallucinations
Low Risk