Just Like the name, Super Lemon Haze strain has real lemony characteristics. It has a couple of awards under its belt already. It was the Cannabis Cup winner twice for two consecutive years (2008 and 2009). The strain also won several awards, including Seattle Medical Cup, IC420 Growers Cup, High Times Cannabis Cup, and many more over a long period. Super Lemon Haze is very popular for its soaring and energetic effects.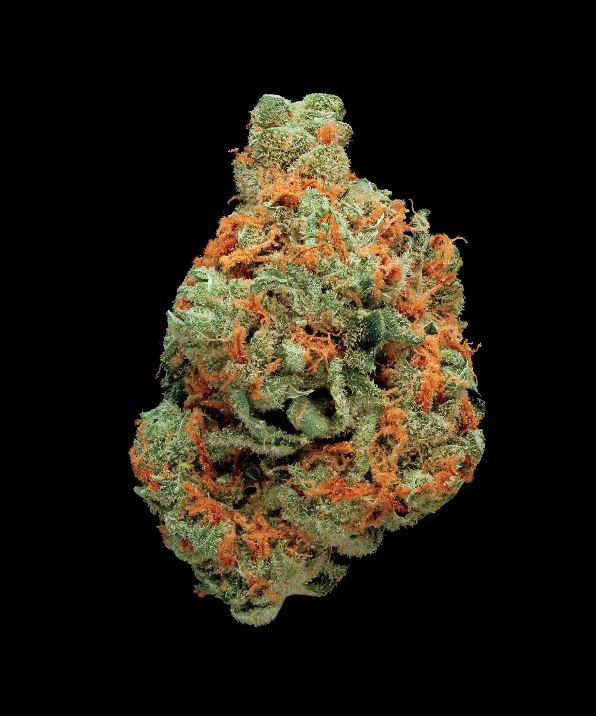 What is the Super Lemon Haze Strain?
Super Lemon Haze is a Sativa dominant hybrid strain. It is a crossbreed of two famous strains Super Silver Haze and Lemon Skunk. The mix of these legendary strains had some incredible effects. Super Lemon Haze dominates all the other strains with its genetic strength, powerful THC content, and amazing head highs.
Background & Linage
Super Lemon haze was developed by the brilliant scientists at an Amsterdam based company called Green House Seeds and first launched in 1985. Just like its parent Super Silver Haze, Super Lemon Haze is more citrusy. Because of its Sativa dominant genetic lineage, it provides more liveliness, ambitiousness, and stimulation.
While Super Lemon Haze is mostly Sativa, it has some Indica in its lineage as well. Both of its parents have Skunk #1 in their genetics. Its other parent, Lemon Skunk, was fathered by a Pakistani Landrace strain called Citral, which is entirely Indica.

Types of High/Effect
Super Lemon Haze has all the Sativa traits when you smoke it. THC content in this strain is very potent, averaging at 16% and reaching as high as 25%. Smoking Super Lemon Haze will ignite your creativity, elevate your mood, and will give you happy and energetic sensations. That's why it is an excellent strain to toke when feeling in a creative mood, ready to write something or paint some mesmerizing pictures.
Super Lemon Haze provides a motivational, creative, mood-elevating experience with an all-over body relaxation and buzz. A buzzing, relaxed body yet a mental control and focus that makes the elevated mood very enjoyable. Super Lemon Haze is a great daytime strain, especially during work hours. If work is very stressful, then it can provide you some relief.
Medical Benefits of Super Lemon Haze Strain
The medicinal qualities of Super Lemon Haze strain include mood elevation, anti-anxiety, body relaxation, visual attention, creativity, and appetite stimulation. It also helps to control pain, muscle spasms, and seizures. The mood-elevating properties of Super Lemon Haze may also help regulate mood disorders, such as chronic depression, PTSD, and anxiety. It may also help patients to overcome ADD/ADHD and migraines.
Negative Effects of Super Lemon Haze Strain
Overall, Super Lemon Haze has very few adverse side effects. Majority of the users primarily reporting experiencing dry mouth, dry eyes, and dehydration. Dehydration and dry mouth are easy to fix by consuming hydrating fluids. Make sure to drink plenty of water before, during, and after your high is the best way to deal with dry mouth or dehydration.
If possible, keep a stock of moisturizing eye drops, which can help with dry or itchy eyes. You can buy these drops at most drug stores for an affordable price and can assist with any eye-related discomforts.
Besides, dry mouth and dehydration, Paranoia is a common side-effect in new consumers or those that consume too much for their body type.
Growing Super Lemon Haze Strain
Growing strains like super lemon haze probably not the best choice for a first-time grower. It does not require a lot of attention, though it may need some attention during flowering. It can take up to 56 and 65 days for the plants to frow, which makes plants ready for harvest during October and November. Super Lemon Haze is best suited for the Screen of Green technique. Indoor growers may get as much as 800 grams per plant at harvest, and outdoors may be as much as 800 – 1200 grams per plant.
Super Lemon Haze is resistant to the fungus Botrytis, gray mold.
Works well both indoors and outdoors, and works well in high-EC hydro or soil setups. Soil tends to bring out more of the lemon flavor and smell.
Plants grow tall but respond well to topping.
Super Lemon Haze is a high-yielding Sativa-dominant strain. It is well known and in demand in the scene, and is surprisingly easy to grow. It is preferred to keep indoors; however, it can flourish in warm outdoor settings too.
Quick Reference Guide – Super Lemon Haze Strain
Type
Sativa Hybrid
Linage
Super Silver Haze & Lemon Skunk
Smell & Taste
Citrus, Earthy, Lemon, Sweet
Similar Strains
Trainwreck
Green Ribbon
Lemon Skunk
Concentration and Potency
| | |
| --- | --- |
| Sativa: Indica Percentage | 80% :20% |
| THC Percentage | 20% Avg |
| CBD Percentage | 0% |
| Effects | Aroused, Creative, Energizing, Euphoria, Happy |
| Duration of Effects | 3 Hours |
Effects
Feelings
Happy
Uplifted
Energetic
Euphoric
Creative
Helps with
Stress
Depression
Anxiety
Pain
Fatigue
Negatives
Dry Eyes
Dry Mouth
Paranoid
Dizzy
Anxious
Cultivation & Yield Capabilities
| | |
| --- | --- |
| Growing Difficulty | Easy |
| Disease Resistance | High |
| Flower Develop | 10 weeks |
| Plant Height | Medium/Tall |
| Indoor Yield | 800 g/plant |
| Outdoor Yield | 800-1200 g/plant |
| Outdoor Harvesting | Mid October |
FAQs
Is Super Lemon Haze a Sativa or Indica?
The percentage of Sativa is higher than Indica in Super lemon haze. The ration of Sativa and Indica is 80% : 20%.
Is Super Lemon Haze good for anxiety?
Super lemon haze helps to reduce pain and anxiety.
How long does Super Lemon Haze high last?
Super lemon haze high lasts for 2-3 hours.
What is Super lemon Haze is good for?
Super lemon haze helps to reduce stress, anxiety, depression and fatigue. it also elevate mood, and will gives happy and energetic sensations.