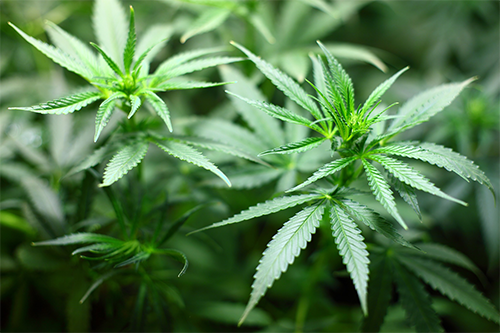 If you are looking to grow your own plants, then the plants we have here today might just be the ones for you. They are relatively easy to grow, and suitable for both amateurs and experts alike. Where, or rather how you grow your plants, ie indoors or outdoors, can have an effect on how much they can yield, how long they'll take to flower, and the types of potential issues you may come across.
Use the content table below to navigate our article. If you already have a growth system in place, jump to our list of easy to grow cannabis strains. If you are just starting out and need to know what's needed to grow your own cannabis plants, read on my friend.
Equipment You May Need to Grow Your Own Marijuana
Growing plants outside is very different to growing plants indoors. But depending on where you live, you may or may not need to purchase additional materials or equipment to help ensure a happy and healthy outdoor crop. Likewise for indoor growth, all you may need could be as simple as a shelf or a basic lighting setup, or you may need to purchase a watering system and/or grow tents.
For your convenience, here are a couple of suggested items that you may need to acquire in order to be able to grow your own plants at home.
Potential Outdoor Requirements
While these suggestions may or may not be applicable to the region you may live in, they can at least help to give you an idea as to what could be needed for you to grow a healthy and stable crop. Just be sure that the potential height of the plants that you are growing, can fit underneath anything that you may be covering them with.
1) Green House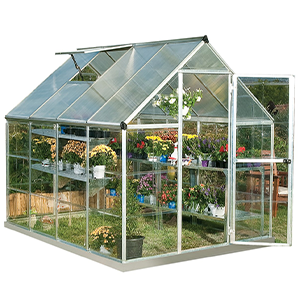 Most cannabis plants grow better in environments that maintain a suitable temperature and humidity. If the area you live in does not maintain a warm enough temperature, your cannabis may not be able to grow quick enough. Using a green house can actually help you to maintain a suitably warm environment for your plants. Additionally if you live in an overly dry environment, using a green house can also help you to control how much humidity is in the air around your plants.
2) Garden Shade Structure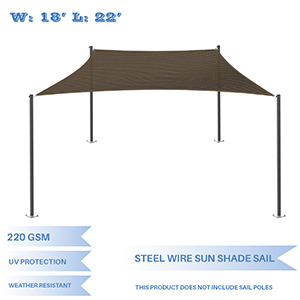 A garden shade structure is simply something that allows you to string up a protective shade cloth over your crop. Although sunlight is needed to grow strong and healthy plants, if you live in an area when the midday sun could allow you to fry an egg on the road, it may not be very good for your crop. The heat could wilt your plants, leaving them vulnerable to attack from diseases and pests. By using a shade structure, you can help to protect your crop from the heat of the suns rays, as well as protect it from hail storm damage, or you could even angle it to help shield the crop from strong winds.
3) Garden Crop Cage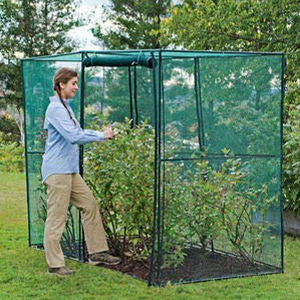 Dealing with pests and wild animals eating or damaging our crops, can be one of the biggest nuisances for many a grower to deal with. If you need to use some sort of barrier or buffer to keep the animals and pests out, you may want to have a look at using a garden crop cage. Larger animals like deer, may need to have a stronger barrier put in place. But for most other pests, a simple cloth cage can work just fine.
4) Irrigation Systems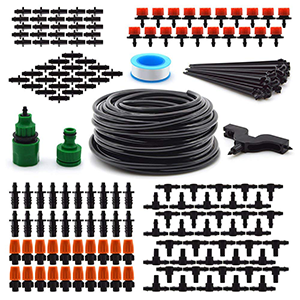 How you want to go about watering your plants is entirely up to you. Nevertheless we prefer to use a drip irrigation for all of our plants. Having time to casually water your gardens and crops is one thing, but not everyone is able to do it all the time, and on a regular basis. This is where an irrigation system comes in handy. Just connect it to your water system, and your crop can be evenly watered. With the additional use of a timer, this system can become a set and forget unit that you'll only need to inspect once in a while.
---
Potential Indoor Requirements
As long as you have enough space, sunlight, and airflow, you may be able to grow many of your cannabis plants indoors. If you are lacking one over the other there are many options that you could choose from to rectify the issue.
1) A Complete Package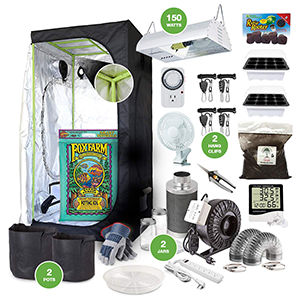 To help you save some time and money, you may want to shell out and buy a complete kit. These kits include everything from the grow tent, to the lighting and airflow, right down to the grow bags and potting mix.
2) Indoor Lighting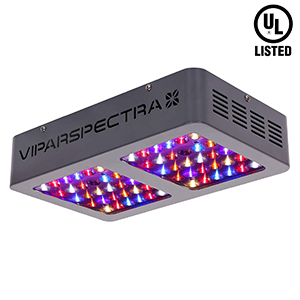 It is essential that your plants receive an adequate amount of sun light every day. If you are unable to give your plans the natural light that they need, a full spectrum light can give your plants all the light that they need.
3) Grow Tents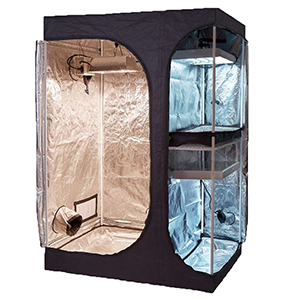 Growing your plants in a cupboard or grow tent can help you to protect them from being knocked or damaged, and makes it easier to regulate the temperature.
4) Pots and Potting Mix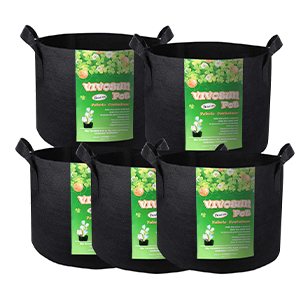 As your plants are not likely to be grown in the ground when grown indoors, you will need to provide them with a quality soil/potting mix. Not only that, but they will need to be grown in a pot of some sort. We would recommend using grow bags. They are light, easy to keep dry, and allow the roots of your plants to breath more easily.
4) Fans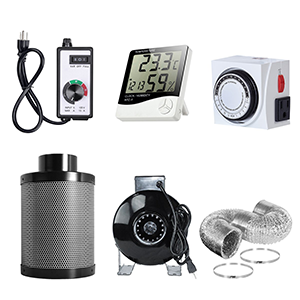 A simple house fan could be enough to provide adequate air flow and circulation for your plants. But for better results, you may want to consider using a fan that not only can draw fresh air in from outside of your house, but one can also filter out any airborne contaminates.
---
Easiest to Grow Cannabis Strains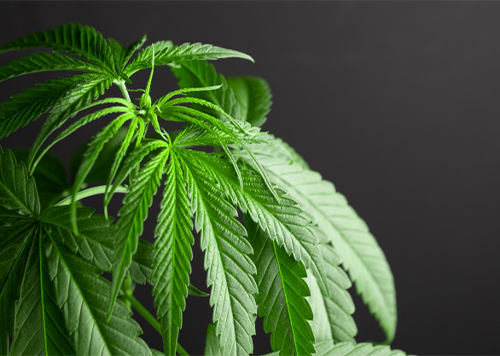 Growing your own plants at home can be both rewarding and challenging. There are some strains that are not as easy to grow, this may be due to the delicate nature of the plant, the rate that it can grow at, or the sheer heights that some strains can reach.
To help you find some of the easiest strains to try and grow for yourself, we have complied a list of the top 10 strains that are, in our opinion, suitable for beginners to start out with, as well as being worthwhile for the more experienced.
1) Golden Lemon
If you are looking for a high resin producing strain that's easy to grow, then Golden Lemon is the plant for you. Being a hardy and resilient strain, the Golden Lemon can thrive almost anywhere. Under the right conditions, you can expect it to grow like a weed, quickly filling up its available space and growing quite tall. In less desirable conditions, it can still grow just fine, it will just grow much slower and yield less.
2) Gold Leaf
More suited as an outdoor crop, Gold Leaf is an easy to grow strain under the right conditions. It has been known to grow over 7′ tall, which is why most indoor growers may not find it to be a suitable plant for them. But should you have the clearance, and with a little practice and patience, Gold Leaf can be encouraged to grow quite well indoors as well. Once mastered, you can expect your Gold Leaf to yield 23-28oz per plant within as little as 4-8 weeks.
3) Super Skunk
Don't let the name or smell of this strain put you off. Super Skunk actually has a surprisingly pleasant flavor profile and potency, which makes this strain a worthwhile plant to grow for yourself. It may be a medium sized strain, but Super Skunk is known for producing dense thick bud growth that's coated in a thick layer of trichomes. Furthermore, Super Skunk is a highly disease resistant, easy to grow strain, that can thrive in most climates.
4) Northern Lights
Being one of the easiest strains to grow has made Northern Lights a very popular strain for beginners to start out on. It's ability to recover from damage and diseases that could be experience while growing, also makes this a very popular strain with the more experienced growers. Being a small to medium sized plant that's known for its low odor, makes the Northern Lights strain an ideal indoor plant as well.
5) Dutch Treat
Dutch Treat is one of those classic strains that originates from Amsterdam. Those of you who live in or near the Pacific Northwest will find that it's relatively easy for you to find seeds for this strain. Dutch Treat is an ideal plant to grow indoors, and is known for producing some high quality yields that have a distinct candy like aroma.
6) White Widow
White Widow first grew in popularity in the Netherlands back in the 1990's. It is well known for its clean, citrus flavor profile that lingers for a little longer then most. What makes White Widow such an ideal plant to grow, is that not only can it flourish in less than optimal weather conditions; it can also produce an impressive yield under the right conditions.
7) Cinex
The Cinex strain, is an ideal plant for growing in smaller spaces. It's mold and mildew resistant, and is one of the more higher yielding strains that can thrive in locations that have restricted space to grow.
8) Jack Herer
There are two variations of Jack Herer, the original/true strain developed by Sensi Seeds, and the reproductions that have been replicated by other growers. Although this may be a relatively low yielding plant, it has become famous across the world thanks to its well balanced effects. You will need to do some reaserch on growing this particular strain, as it does not respond well to all types of training. But once you know what it does or doesn't like, growing Jack Herer is relatively easy.
9) Easy Bud
Having one of the most descriptive names of any strain, Easy Bud is as easy to grow as its name suggests. It can grow almost anywhere, and will start flowering within 63 days. As a cross between a Ruberalis and a White Indica, this particular strain is on the smaller side, making it ideal for indoor growers.
10) Blue Dream
Blue Dream, one of the most popular strains among both consumers and growers alike, is also one of the easiest strains to grow.
What makes Blue Dream such a great plant grow, is that it is easily cloned, and there are plenty of established clones and seeds available. It is also a fairly resilient strain that's capable of resisting two of the biggest hurdles for any grower, powdery mildew and root rot.
---
Final Thoughts
By determining not only your own skill sets for growing plants, but by also taking into account the resources you have on hand, and the region to which you reside, you will be able to determine which strain is right for you. Not to mention any regulations or laws that may be in place where you live.
Some strains are better grown as outdoor only crops, some may be better suited for growing indoors, and then there are the strains that can flourish both indoors and outdoors.
With all this in mind, we would advise that you start by growing the strain that best suits your current situation, and build up from there. If you try to tackle a more difficult challenge first try; you may be discourage from proceeding if the results are not what your were expecting.
Remember, practice makes perfect so get out there and start growing your own crops.